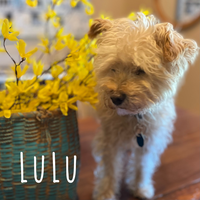 LULU...MY DESIGN BUDDY
Lulu is my constant companion at home and in the studio. Some days she tolerates my studio time and some days she doesn't. She is always the boss!
Part Westie...Part Poodle...Part Creative Director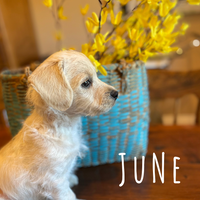 JUNE...THE INTERN
June is our newest addition to the team. She is a constant concern for Lulu, and is slow to catch on to the daily routine of studio life.
A little Westie, some Poodle and a pinch of Golden Retriever.
Thank You For Taking The Time To Visit our website. i hope we were able to make you smile...laugh...& giggle!